Shannon & Son's Story
Shannon & Son's Professional Tree Service is a trusted family-owned business that has proudly served the Winston-Salem area for over 20 years. Our team of experienced professionals is dedicated to providing superior services with state-of-the-art equipment.
From residential and commercial tree maintenance to emergency services, we are here to meet all your tree service needs. Our competitive rates and free estimates are just a few of the benefits that make us stand out from the competition.
At Shannon & Son's Professional Tree Service, we understand how important it is to have healthy trees in our environment. We work hard to ensure that each job is completed with expert precision and safety. Your satisfaction is our number one priority so you can have complete peace of mind when you choose us for all your tree service needs.
We are proud to be the go-to source for residents and businesses in Winston-Salem and the Triad area. We look forward to being your trusted partner in keeping trees healthy, safe, and beautiful.
Our People
Our People
Our team consists of highly skilled, experienced, and knowledgeable arborists who are passionate about the tree work they do. They are dedicated to providing the highest quality service while ensuring your trees remain healthy and beautiful. You can rest assured that our team will go above and beyond to ensure that all your tree care needs are taken care of.
Our Promise
Our Promise
We take customer satisfaction seriously. We want you to feel confident that your purchase meets your expectations, and therefore guarantee 100% satisfaction with every tree service we provide. Rest assured that when you choose Shannon & Son's Professional Tree Service, safety and your satisfaction are our top priorities.
Sculpt Your Perfect Retreat
Shannon & Sons Tree Service provides full service tree care to residential and commercial customers in the Winston-Salem Triad area. With decades of combined experience, our team is knowledgeable, skilled, and dedicated to providing you with the best results possible.
We understand that every property is unique and takes pride in approaching each job with a tailored solution – whether it's pruning shrubs, removing a tree, or clearing an entire lot. Our work is completed with safety as our top priority, ensuring your trees are properly taken care of and given the utmost attention.
Tree Pruning is essential for keeping your trees healthy and safe.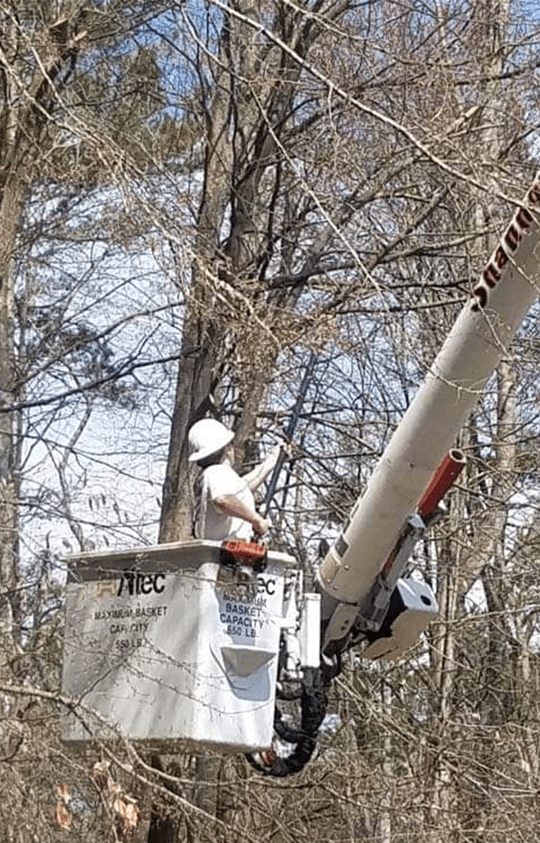 Removing a tree is a dangerous & complex process. Hire a professional.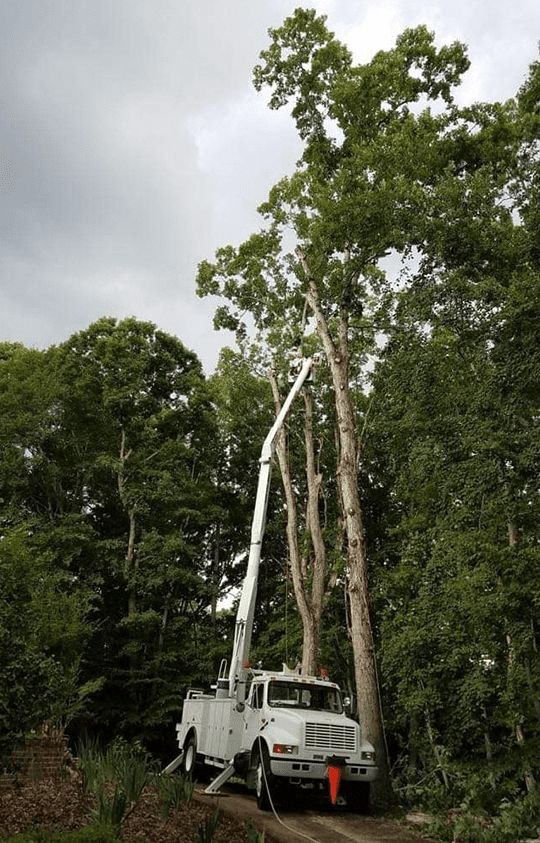 Tree damaged during a recent storm? We offer emergency tree storm damage to the Winston-Salem area.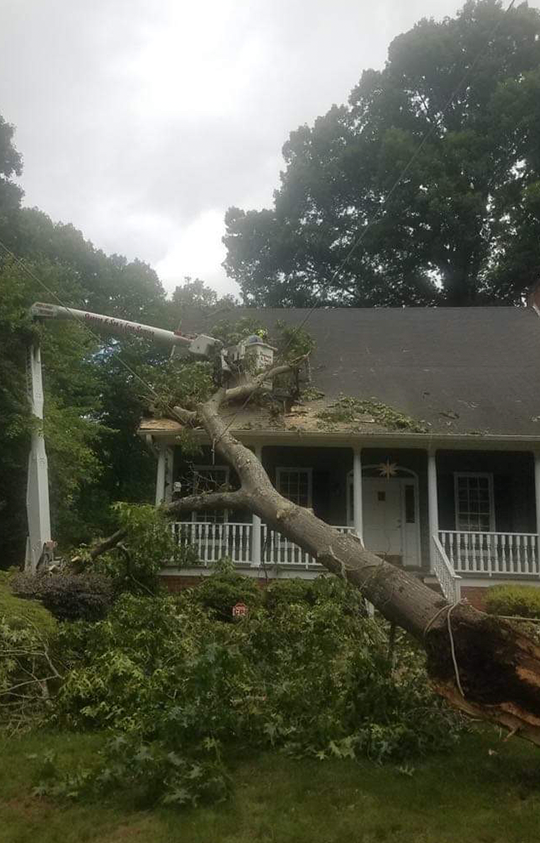 Shannon & Sons Tree Service is a professional tree service provider for the Winston-Salem and Triad area. We provide quality tree care to residential and commercial customers, ensuring that your trees are healthy and look great.
Our mission is to provide quality tree care while establishing lasting relationships with our clients. Our vision is to be the premier tree service provider in the Winston-Salem and Triad area, offering excellent customer service and top-quality workmanship.