Winston-Salem
Shannon & Son's Tree Service is a professional, family-run tree service located near Winston-Salem North Carolina. Our team of experienced and certified arborists provides comprehensive tree services to ensure the health and safety of your trees. We understand that proper care and maintenance is essential for keeping your trees healthy and looking their best, so we offer various services to help promote a healthy tree canopy.
Whether you need help with routine pruning, emergency removals, fertilization treatments or any other form of tree service – Shannon & Son's Tree Service has all the tools, knowledge and experience needed to get the job done right, quickly and affordably.
We provide a variety of different tree service options including:
• Tree Pruning & Trimming: Our team accurately trims and prunes trees to keep them healthy, safe and aesthetically pleasing. We use the latest techniques and equipment to ensure your trees are properly trimmed for optimal health.
• Tree Removal: If a tree becomes unsafe, diseased or dead, we can safely remove it from your property. We also specialize in stump grinding and land clearing services.
• Stump Grinding & Removal: A professional tree service company like Shannon & Son's Tree Service can safely grind down stumps before they start growing again or become a hazard on the property.
• Emergency Services: If you experience a weather-related emergency such as storm damage, Shannon & Son's Tree Service can provide fast, reliable and affordable services to clean up the damage and restore your property.
• Lot Clearing: We provide lot clearing services such as removing brush, trees and stumps from construction sites, landfills and other areas.
Our team of certified arborists is dedicated to providing quality tree care services that meet the highest industry standards. We understand that each tree service project requires a unique approach based on its individual needs, so we provide custom solutions tailored to each customer's requirements. Our goal is to make sure every job is completed safely, efficiently and affordably.
For all of your tree care needs in Winston-Salem North Carolina, trust the professionals at Shannon & Son's Tree Service. We are here to help provide the highest quality tree service at an affordable price.
At Shannon & Son's Tree Service, we understand that taking care of your trees is an important part of protecting your home or business from potential damage. We provide professional tree service solutions that are tailored specifically to our clients' needs in Winston-Salem North Carolina. Contact us today to learn more about our services and how we can help you maintain a healthy, beautiful tree canopy.
We offer free estimates and even provide discounts for senior citizens and military personnel. All of our services are backed by a satisfaction guarantee, so you can rest assured that your trees will be taken care of with the highest standards in mind.
For professional tree service solutions in Winston-Salem North Carolina, trust Shannon & Son's Tree Service to take care of all your needs – from emergency removal to pruning and fertilization treatments.
Shannon & Sons Tree Service is a professional tree service provider for the Winston-Salem and Triad area. We provide quality tree care to residential and commercial customers, ensuring that your trees are healthy and look great.
Our mission is to provide quality tree care while establishing lasting relationships with our clients. Our vision is to be the premier tree service provider in the Winston-Salem and Triad area, offering excellent customer service and top-quality workmanship.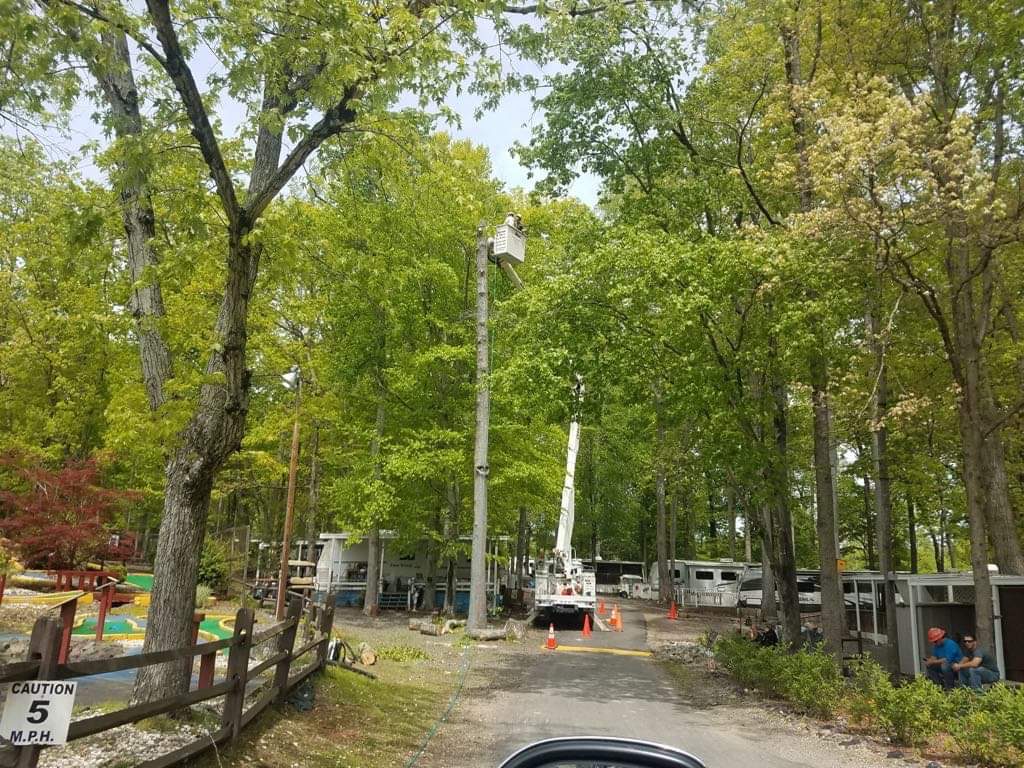 Monthly Newsletter
Join Shannon & Sons Tree Service's exclusive email list and stay up to date with everything tree related.