Mocksville
Shannon & Son's Professional Tree Service is a family-owned and operated business located in Mocksville, North Carolina. We specialize in providing professional tree care services such as tree pruning, trimming, removals, stump grinding, and more. We have been proudly serving the Mocksville community for over 30 years and are committed to providing quality tree care services at an affordable price. Our team of experienced arborists is dedicated to ensuring the health and beauty of your trees, all while providing customer service that exceeds expectations.
We understand that your trees are a major part of your landscape and require ongoing maintenance for proper growth, health, and safety. That's why each one of our services is tailored to meet the needs of the individual customer and their specific tree situation. Whether it's trimming dead branches or shaping a large hedge, we provide all forms of tree care, from simple pruning jobs to more complex tasks such as large tree removals and stump grinding.
Our team has extensive experience in dealing with various species of trees found in the Mocksville area and can offer comprehensive advice on the best way to take care of a particular tree. We also understand that emergencies do occur and are equipped with specialized equipment that allows us to respond quickly in these situations. If a storm has caused damage to your trees, our team is available 24/7 for emergency services such as broken limb removals or hazard assessment.
At Shannon & Son's Professional Tree Service we are committed to providing quality service at an affordable price. We work hard to ensure customer satisfaction by offering competitive rates and flexible payment options so you don't have to worry about how much it's going to cost or where to find the money when you need help with your trees. In addition, we offer free estimates on all services so you know exactly what to expect before committing to any work.
If you're looking for reliable tree care services in Mocksville, look no further than Shannon & Son's Professional Tree Service. We are committed to providing high-quality tree care solutions and unbeatable customer service all at an affordable price. Contact us today for a free estimate and find out why we have been the go-to experts in Mocksville for over 30 years!
We take pride in our commitment to safety as well, making sure that each job is done with the highest level of professionalism and precaution. All of our arborists are highly trained and experienced professionals who use the latest industry techniques to ensure the safety of your property and trees.
When it comes to tree service, we have decades of experience under our belts. Shannon & Son's Professional Tree Service has the knowledge, expertise, and resources necessary to provide complete tree care services for any need. From trimming and pruning to large removals, stump grinding and more, our experienced arborists are here to help you make sure your trees stay healthy, safe, and beautiful for years to come. Contact us today for a free estimate in Mocksville!
Shannon & Sons Tree Service is a professional tree service provider for the Winston-Salem and Triad area. We provide quality tree care to residential and commercial customers, ensuring that your trees are healthy and look great.
Our mission is to provide quality tree care while establishing lasting relationships with our clients. Our vision is to be the premier tree service provider in the Winston-Salem and Triad area, offering excellent customer service and top-quality workmanship.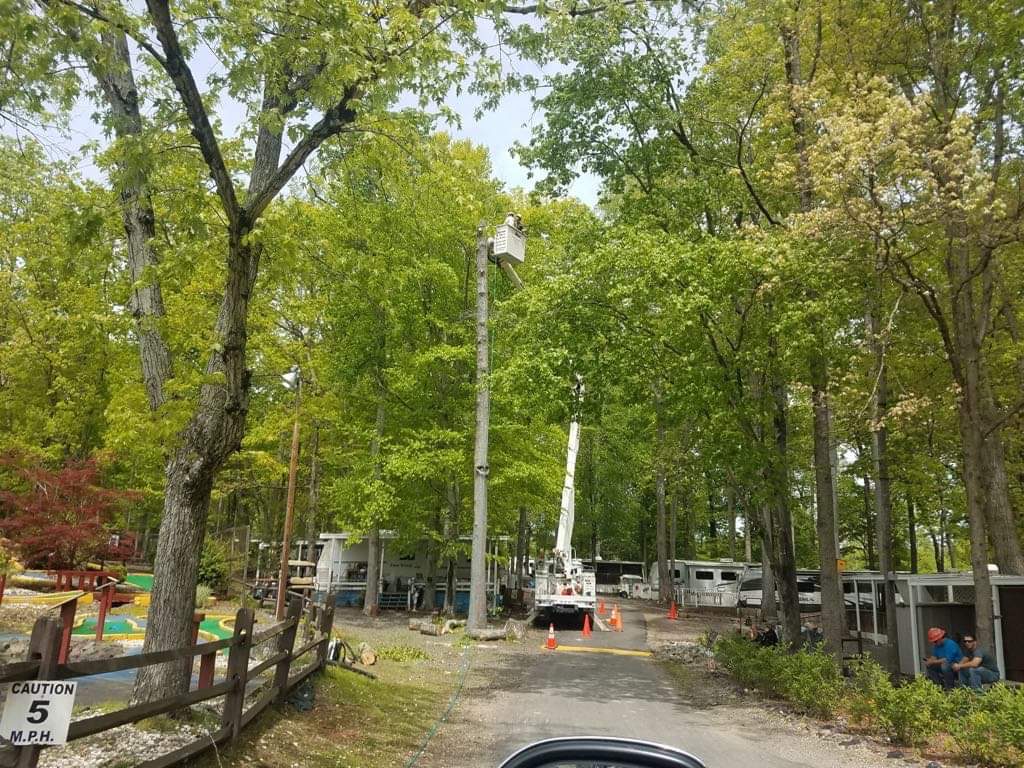 Monthly Newsletter
Join Shannon & Sons Tree Service's exclusive email list and stay up to date with everything tree related.