Dangers of Not Trimming Your Trees
Tree trimming is an essential part of being a responsible homeowner and ensuring the safety of your family, property, and neighborhood. By regularly trimming your trees and shrubs, you can reduce the risk of property damage caused by falling branches or other hazards. Let's explore why tree trimming is so important and what dangers can arise from neglecting to do it.
Potential Hazards of Untrimmed Trees
The most obvious hazard associated with untrimmed trees is the risk of branches falling onto nearby homes or cars, which can cause serious property damage. Additionally, large overgrown trees can block sunlight from entering your yard or home, potentially creating a breeding ground for mold and mildew. Furthermore, when left unchecked, some tree species (such as maple trees) can spread their roots outwards in search of water sources such as underground pipes or even your foundation—causing extensive damage to both your home and landscape.
Untrimmed trees also provide hiding spots for pests like raccoons or squirrels looking for shelter from predators or storms. This increases the likelihood that these animals will set up shop in your yard and bring along fleas and other parasites with them. Lastly, dead limbs or branches that remain on a tree for extended periods may become weak enough to snap off suddenly due to wind gusts or other external factors; this poses a safety hazard for anyone standing near the tree when it happens.
When To Trim Your Trees
For most varieties of trees, trimming should be done at least once per year during either late fall/early winter (for deciduous trees) or mid-summer (for evergreen trees). During this time period, the majority of leaves have either fallen off (in the case of deciduous trees) or slowed their growth rate (in the case evergreen trees). This makes it easier to spot any limbs/branches that need trimming without having to navigate through a thicket of foliage. It's also important to note that some types of trees require more frequent trimming than others; if you're unsure how often you should be trimming yours, consult a certified arborist in your area who can offer advice specific to your situation.
Home Tree Trimming – Winston-Salem
Tree trimming is one way that homeowners can help ensure their safety and protect their property from potential damage caused by overgrown branches or other hazards associated with untrimmed trees. By understanding what potential issues may arise from not regularly maintaining your landscape's vegetation and when best to do so, you can rest assured knowing that you're doing everything possible to keep yourself and those around you safe!
If you're in Winston-Salem, NC, and are looking for professional tree trimming services, we highly recommend Winston-Salem Tree Services. Our certified arborists specialize in providing comprehensive tree care throughout the greater Triad area and offer a wide range of services including pruning, cabling & bracing, planting, fertilization, and more. Contact us today for a free consultation with one of our experienced tree care specialists!
For more information about tree trimming services in Winston-Salem, NC, contact Shannon & Son's Tree Services. Our certified arborists are available to answer any questions you may have about tree trimming and can provide personalized advice for your unique situation.
We look forward to hearing from you soon and helping keep your trees looking beautiful and healthy! Contact us today for a free consultation.
Shannon & Sons Tree Service is a professional tree service provider for the Winston-Salem and Triad area. We provide quality tree care to residential and commercial customers, ensuring that your trees are healthy and look great.
Our mission is to provide quality tree care while establishing lasting relationships with our clients. Our vision is to be the premier tree service provider in the Winston-Salem and Triad area, offering excellent customer service and top-quality workmanship.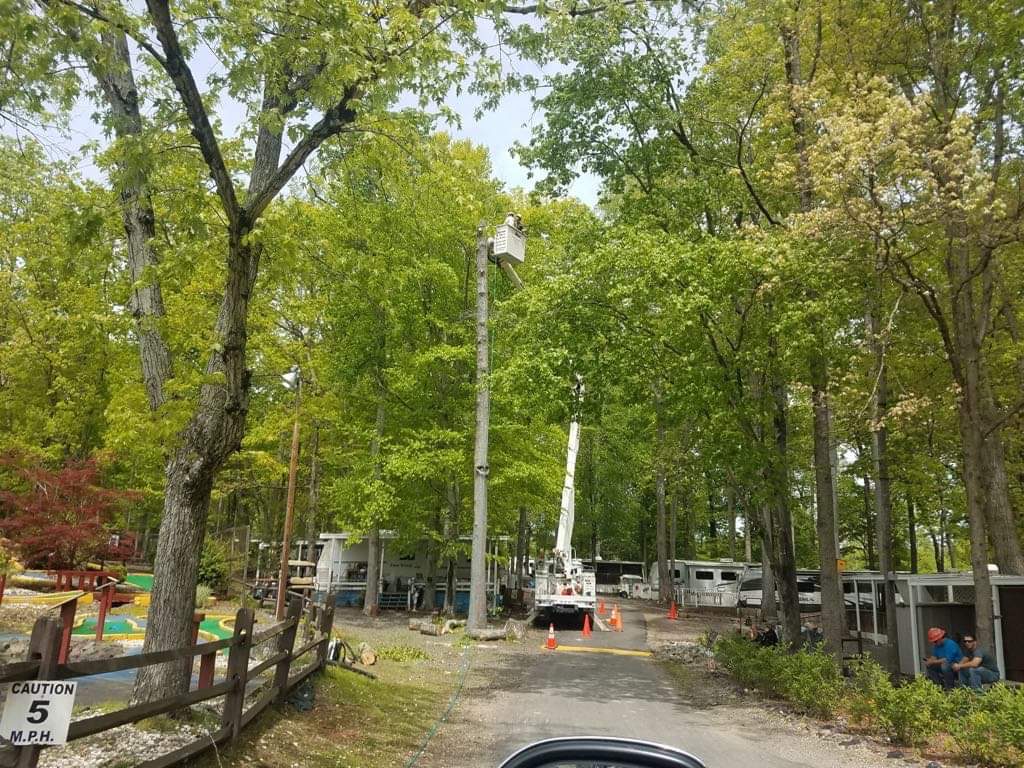 Monthly Newsletter
Join Shannon & Sons Tree Service's exclusive email list and stay up to date with everything tree related.